8th of May 2020
Reaching Diversity at scale, with Authenticity.
LGBTQ+

An estimated £70 BILLION pink pounds are earned and spent by LGBT PEOPLE in the UK every year.

7.5% of the UK population IDENTIFY AS LGBTQ+ according to most researchers, with some even saying it could be AS HIGH AS 10%.

BAME

£300 BILLION Is the estimated value of the buying power of the BAME community.

20.1% of the UK POPULATION is estimated to be BAME by 2026

77% of BRITISH ASIANS feel mainstream advertising has NO RELEVANCE to them.

GENDER

49.6% of the WORLD'S POPULATION are women.

26% of BUSINESS OWNERS arewomen, and they tend to be YOUNGER THAN MALE business owners.

WOMEN accounted for $55 billion of the $96 billion spent on ELECTRONICS GEAR.

GENZ

2.56 BILLION Gen Z population globally by 2020.

This year, GENZ will make up to 40% of the GLOBAL POPULATION

$200 BILLION in direct global spending.

DISABILITY

In the UK alone, the Purple Pound – the SPENDING POWER of disabled people and their families – is worth a staggering £249 billion and is ESTIMATED TO BE RISING by 14% per year.

Just 0.06% of PEOPLE FEATURED IN ADS HAVE A DISABILITY. In comparison, in the U.K., about 20% of the population has a disability.

AGE

50

+

17% of the EU POPULATION is 65 years old +

INCREASING NUMBERS of over 60's are using SMARTPHONE DEVICES, with many also using social media.

Office for National Statistics (ONS) says around 1.4 million people now CONTINUE TO WORK BEYOND 65.
The Stages
A wide range of topics discussed thoroughly by experienced speakers. Select your group of interests and tune into the show.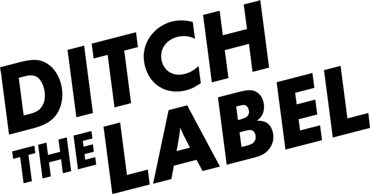 CHARITY
We have partnered up with the "Ditch The Label" charity! Ditch The Label is an amazing organization working endlessly to end bullying and to support young people aged 12-25.
Text DTL 3 TO 70085 TO DONATE £3
Texts cost £3 plus one standard rate message and you'll be opting in to hear more about our work and fundraising via telephone and SMS.
Texts cost £3 plus one standard rate message.
Text DTLNOINFO 3 TO 70085 TO DONATE £3
If you'd like to give £3 but DO NOT WISH TO RECIEVE MARKETING COMMUNICATION, Text DTLNOINFO 3 to 70085. Texts cost £3 plus one standard rate message
Texts cost £3 plus one standard rate message.
Sign Up
Sign up in order to be included in the BrandAdvance newsletter, as well as recieving updates on DiversityLive!